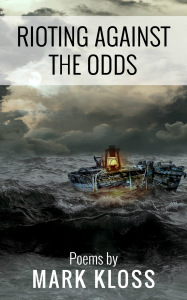 Rioting Against The Odds
Poems to whisk you off into the world of fantasy, history and thrilling adventure. Powerful imagery takes you out of your world and into one of dangerous storms and fierce enemies; riding horses and the waves, dealing with murder, love and heartbreak.
Where honour and victory are of the highest importance, and cars and the internet haven't even been invented.
Leave modern life behind, and immerse yourself in the wonderful worlds contained in these adventure poems.