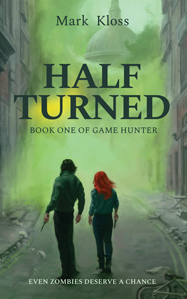 "Loved it! A story telling a totally different perspective on a zombie apocalypse, it had me rooting for the zombies! Would definitely recommend."
Kindle Reader
Half Turned
Game Hunter: Book One
Considering that two years earlier, poisoned green mist had taken over the City of London spawning zombies that ate his parents and turned him into a half-zombie, Tremayne was doing alright.
True, moaning zombies and nightmares made sleeping difficult but as long as he kept away from the game hunters who paid to kill and scalp zombies, he could handle the apocalypse.
However when a dangerous half-turned zombie called Red turns up, he loses what's left of his heart. Unfortunately, she's driven by a mission to save their fellow zombies that he just can't ignore.
Instead of keeping out the way, Tremayne finds himself agreeing to take on game hunters in a vicious reality show televised live to millions.
Surviving the few days before the cameras begin to roll becomes increasingly difficult as powerful enemies with a lot to lose want them dead before the show begins.
BUY NOW (Amazon.com)
BUY NOW (Amazon UK)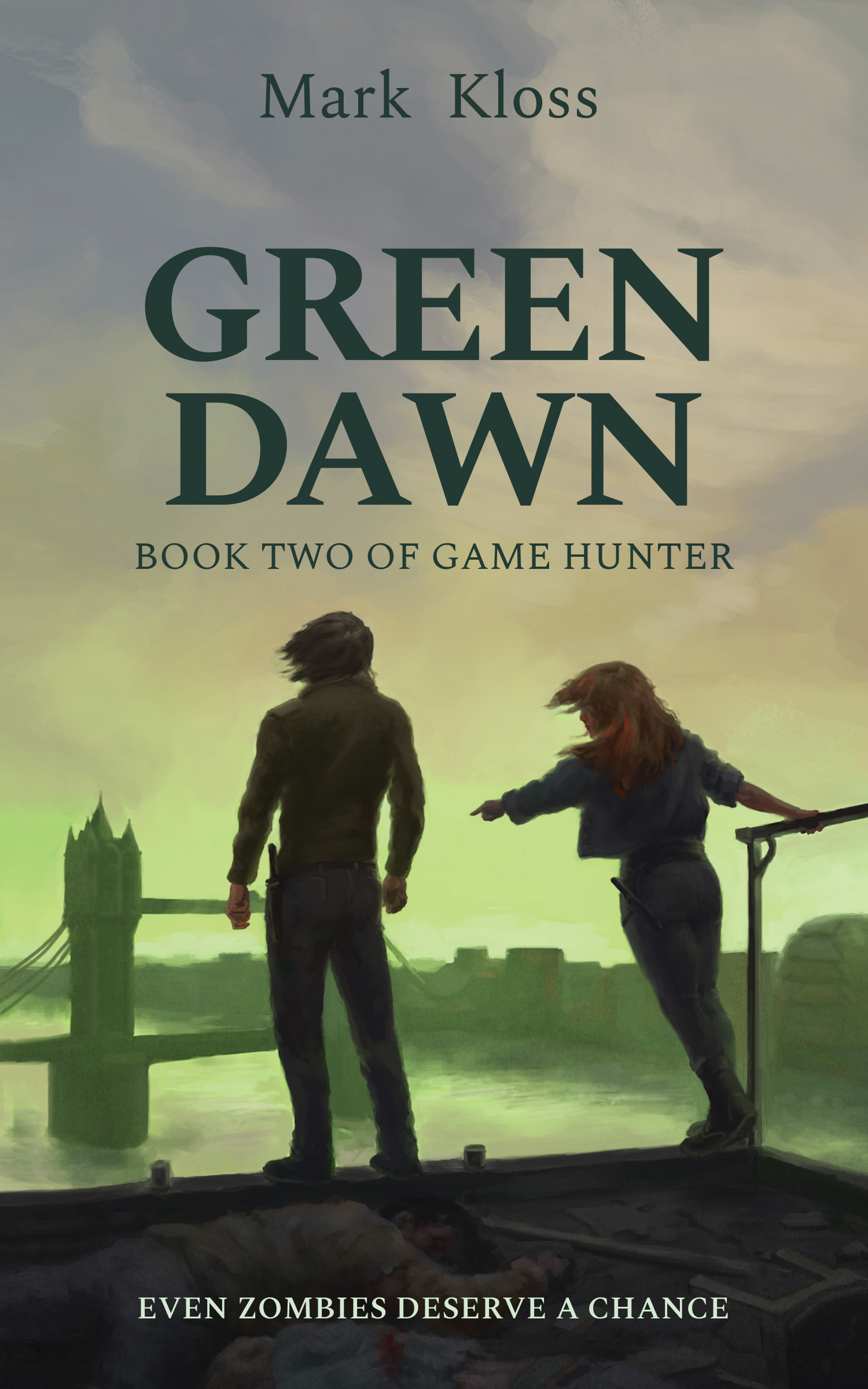 "Another great book. Loved the London setting and details. Really pulls you into it."
Kindle Reader
Green Dawn
Game Hunter: Book Two
Against all odds, half-zombie teenagers Tremayne and Red have so far survived. He thinks they deserve a medal and first-class ticket out of the mutant-spawning green mist that's turned the City of London into a dystopian nightmare.
Instead, they're facing several ferocious game hunters. Now, on the sound of a siren, the first of three lethal contests airing live on TV begins.
For those hunters, winning means glory and untold wealth. For the teenagers, it's another desperate step towards changing society from wanting zombies killed to getting them help. Powerful enemies increase their determination to bring about a very different result.
As Tremayne and Red's feelings draw closer, they discover the horrifying consequences of losing and are tested like never before.
BUY NOW (Amazon.com)
BUY NOW (Amazon UK)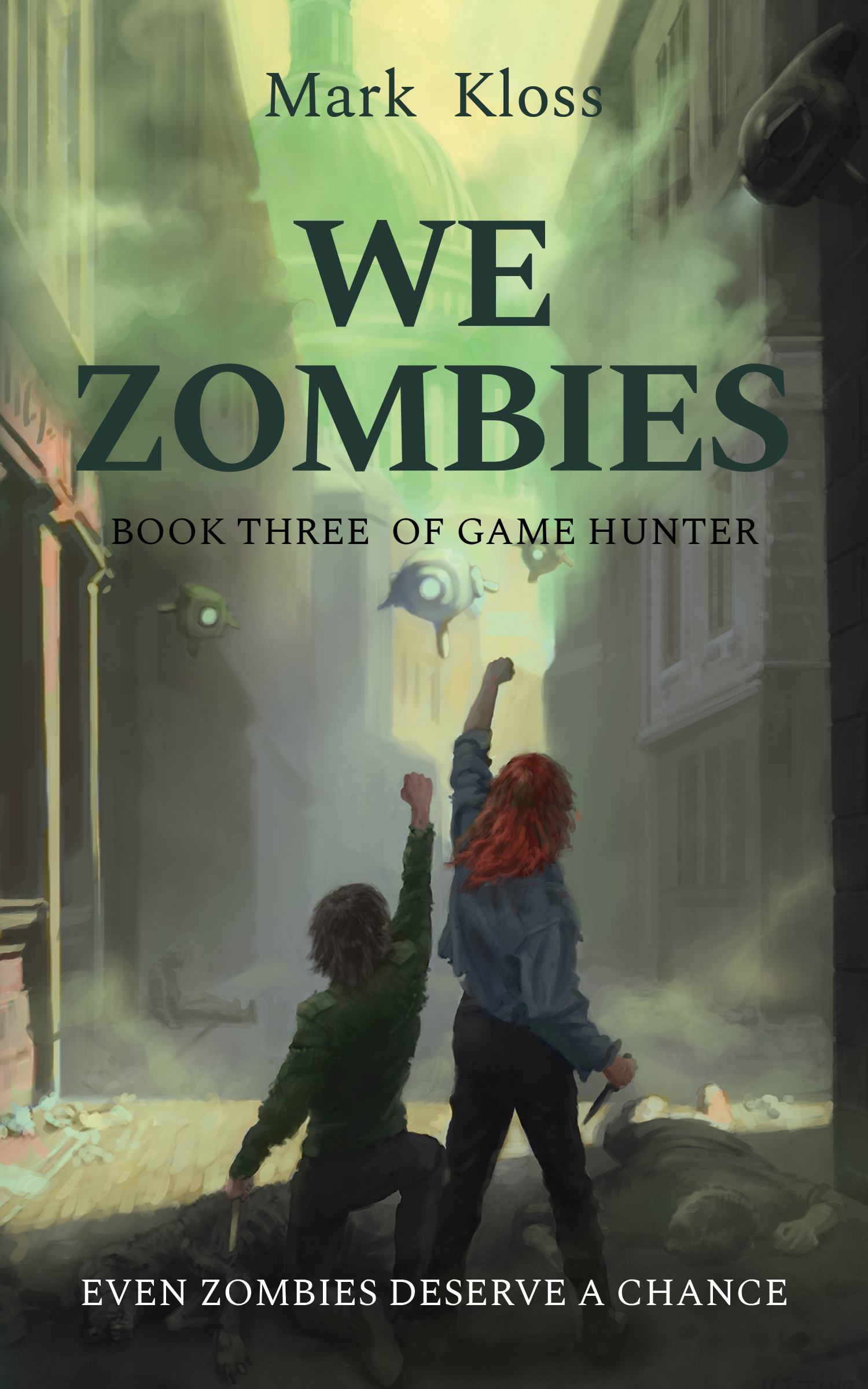 "Wow, what an intense story! I've really gotten to know the main characters and was feeling for them. It's a great read."
Kindle Reader
We Zombies
Game Hunter: Book Three
Having won the first brutal game inside the City of London's wasteland, half-zombie Tremayne is feeling pretty pleased with himself. Add that to achieving some amorous inroads with Red, and he has a spring in his step.
Unfortunately, the zombies' success has enraged the relentless enemy who, if they win the final two games, would be awarded a contract to completely erase and rebuild the once famous city – at an enormous profit.
Everything hangs in the balance as the next game is about to begin. With Tremayne facing the hardened game hunter players, his mind races through the last three weeks of breathless struggle where friends were lost, love was gained and death was always a few steps away.
The likelihood of winning, or making it through alive, is dangerously low, yet, Tremayne and Red are as ready as they'll ever be to prove that even zombies deserve a chance.
BUY NOW (Amazon.com)
BUY NOW (Amazon UK)
Subscribe!
Sign up to my mailing list and get three FREE short stories!