Subscribe!
Sign up to my mailing list and get three FREE short stories!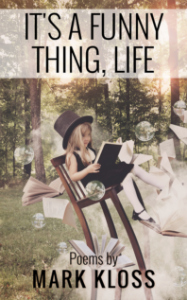 It's a Funny Thing, Life
The poems Mark has written come from the truest and deepest feelings of his soul, heart, sorrows and hopes. The words flow from the ache and wonder of love; the drama of adventure against the odds; the many mysteries and humour of life, and the awful sadness of loss and death.
With this collection of poems, he shares with you many moments he has seen and experienced, both in reality, and with imagination. Like a snapshot, they capture a moment of the highest highs and lowest lows that living brings to us all.
He offers you these words to help your mood when you're down, to increase your understanding of life when cruel or unfair, to calm your thoughts, and make you laugh … or perhaps just for you to enjoy.
Hopefully they do, because life really is a funny thing.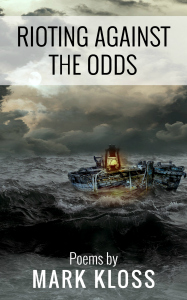 Rioting Against The Odds
Poems to whisk you off into the world of fantasy, history and thrilling adventure. Powerful imagery takes you out of your world and into one of dangerous storms and fierce enemies; riding horses and the waves, dealing with murder, love and heartbreak.
Where honour and victory are of the highest importance, and cars and the internet haven't even been invented.
Leave modern life behind, and immerse yourself in the wonderful worlds contained in these adventure poems.